Dekanta whisky anniversary
Working in the anniversary of the japanese brand Dekanta whisky in 2021. The first  design belongs to Kyōyū, which means «sharing» in Japanese, this is the concept behind this new blend of japanese and Scottish whisky that Dekanta whisky just created. I was selected to do the artwork for this special piece. The scene for the concept came straight away to my mind: A Scottish trader meets with his Japanese friend in Edo, they exchange bottles of whisky as a sign of friendship. We also have some hidden animals from Scotland in the piece, to portray this mixture of cultures. In  their website  you can watch a brilliant video with the work behind this whisky.
The Shimai. Dekantā's second worldblended whisky created to celebrate the anniversary of the brand 2022, and to honor the importance of sisterhood in Japanese society. The Shimai is also an ode to the commitment and sisterly relationship Scotland and Japan have developed over centuries.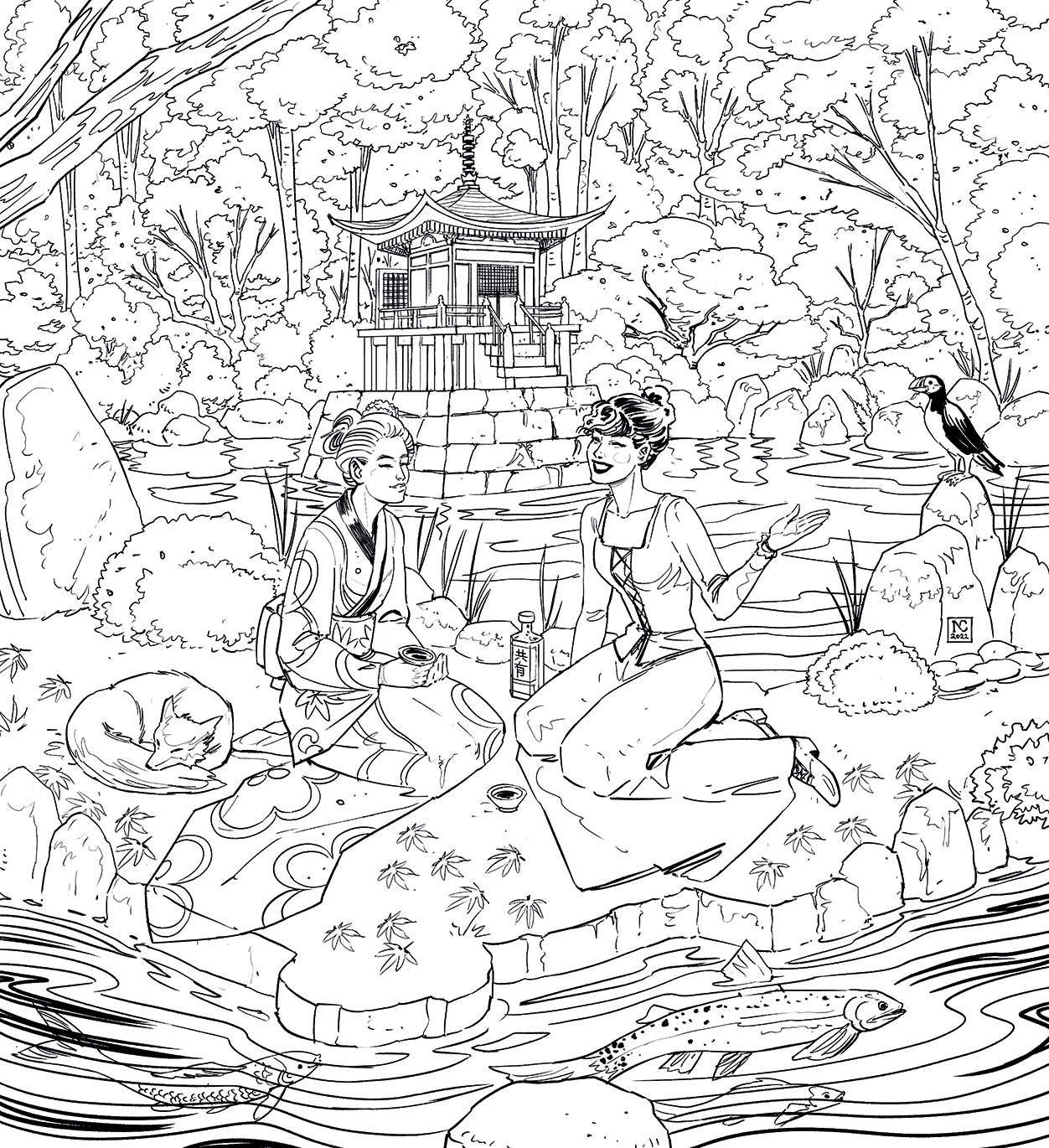 New collaboration with Dekanta: In this Whisky we wanted to portray the old lasting friendship between japanese and scottish culture, that's why we see two old friends enjoying quality time together in nature, surrounded by animals of both countries. Quoting Dekanta: «'Yujou' means friendship in Japanese and like the other releases in this series, this bottle celebrates the close bond between Scotland and Japan by blending both country's magnificent whiskies into one expression.⁣ »